Hitachi Outline 2019-2020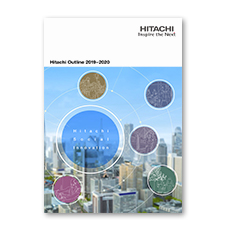 This is the outline of Hitachi. (PDF ver.)
It introduces Hitachi's global activities. Find out more about corporate profile, Hitachi group's business activities, and sustainability initiatives.
Corporate Video
This video gives a quick overview of who we are as Hitachi Group - covering its mission, global initiatives, and aspiration to improve people's Quality of Life and achieve a sustainable society through collaboration with its partners.